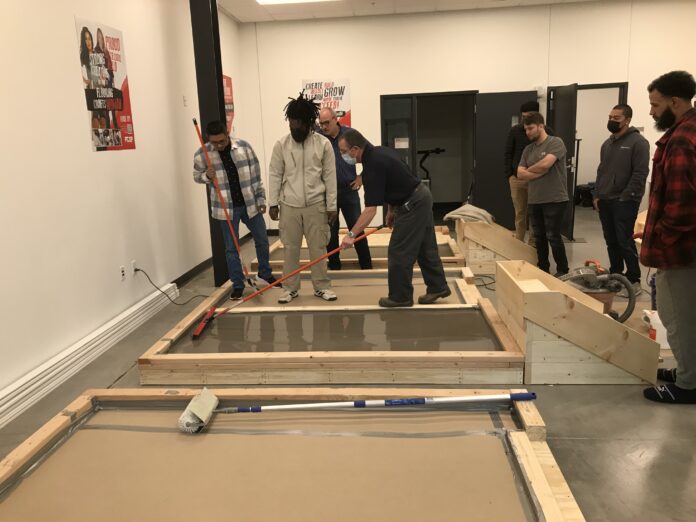 This course introduces students to the flooring installation industry and covers the skills needed to perform carpet installations. Topics covered include carpet installation tools, proper use of tools, installation of tack strips and cushions, measuring and estimating, identifying, cutting, and seaming of various types of carpet materials.
Real world lab environments are utilized to reinforce and apply learned skills and techniques.
OSHA-10 General Industry training and certification is included in the course.
Course Dates:  December 5-21, 2023
Cost:  $900